Driving Test Information. Pass Your Theory and Practical Driving Tests
Welcome to one of the oldest continuous sites on the Web, continuously updated. This site is about the driving test, and learning to drive.
It includes details on many aspects of the driving test: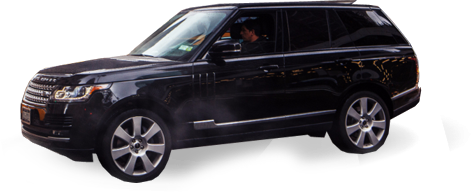 Tell me, show me test questions
And lots more on the driving test.
For those looking for driving schools driving test success – driving schools has a large directory to choose from.
I also have help for after the successful test, with hints on motorway driving, and driving abroad; it debates possible causes of Accidents, explodes a few myths, puts forward a few theories about the future, and there are a couple of motoring stories, alternatively, go to the site map for everything. To book your test call the DSA national number at 0300-200-1122 and have your credit/debit card handy.
This text takes you through a simulated test, showing the wordings an examiner may use, any wordings can be used, so long as the meaning is the same, so what you actually hear will vary slightly.
Highlighted links in the text will bring up a pop-up window showing the serious markings that should be avoided in this specific part of the test.
Waiting room preliminaries. This is what should happen. It may vary slightly from centre to centre. The examiner will come in and call your name, and will ask to see your driving licence, your photo ID and if required, your Theory Test pass certificate. Regarding the paper component of your licence. I am informed that at the moment the situation is – no paper component – no test, so bring it along. He will ask you to read and sign an insurance and residency declaration, and will enquire if your address is still the same as on your licence. If it isn't the same he will ask you to enter your new address on your licence paper counterpart. He will then ask you to lead the way to your car.
Either on the way to the car or after getting in, the examiner will introduce himself and ask if he may call you by your first name. After getting in he will give a short de-briefing about the test, that it will last around 40 minutes and will include two manoeuvres, all of which will be similar to what you have been practicing with your instructor or accompanying driver.
What the candidate experiences, during the test, is shown in italics in the text, with the examiner's words in bold, whilst technical explanations about each aspect are in the type you see here.
Simulated manoeuvres are described in some detail because they are in a controlled environment, with only the actions of the candidate acting as a variable. The general driving has not been described at all because this is subject to countless variables, which is one of the reasons why the test is feared. It is the fear of the unknown. I can do little about that here. This is in the hands of your instructor, to cover every likely eventuality, probably many times over. If I attempted to cover this here, it would create more questions and problems than it would solve.
So choose an Approved Instructor, they have all passed the same strict qualifying exams, follow the advice given, for it will be good advice. Listen to no-one else, for that will almost certainly be bad advice. Despite the exams, the actual quality of instruction can vary enormously. For guidance on this listen to word of mouth recommendations, and don't expect your training to be completed in five minutes. There is a big syllabus to be covered which takes time. So there you are, read this, then go get'um!
Please note that driver training is not within the scope of this site, please direct questions on this to your instructor.